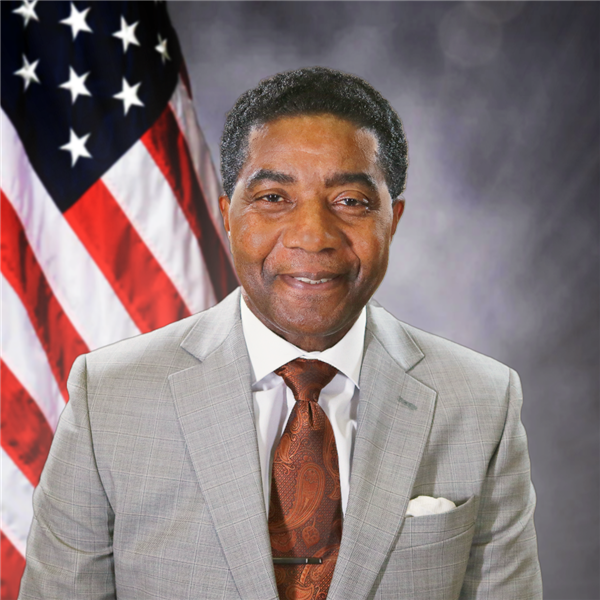 Phone: 731-693-3191
Email:
Degrees and Certifications:
Mr.

James Johnson - District 1

Zone 6 Schools - Denmark, South

School Board Chairman

James 'Pete' Johnson was born and raised in Madison County by parents who knew the value of education and had the expectation that all eight of their children graduate from high school and beyond. He is a product of JMCSS, attending Denmark Elementary, West Junior High, and West Sr. High School along with all his siblings and children. He graduated and received a Bachelor's degree of Business Administration from Lambuth College and an MBA from Union University.

James currently works for CORECIVIC in Whiteville, TN as the Business Manager, and previously worked for Jackson Energy Authority as Manager of Purchasing and Stores along with coordinating the Local Small Business Diversity Program for twelve years.

Additionally, he has served as a member of the Brownsville Exchange Club, past president of the Jackson Exchange Club, a member and past president of the Tennessee District Exchange Clubs, a member of the Carl Perkins Child Abuse Prevention Center's Board of Directors and past chairman of the board. He is also a past member of the board of directors of JACOA and served as board chair. In addition, he is a member of the Leadership Jackson Alumni Association and past board member.

Mr. Johnson attends the New St. Luke Missionary Baptist Church and serves on the Board of Deacons and as a Sunday School teacher.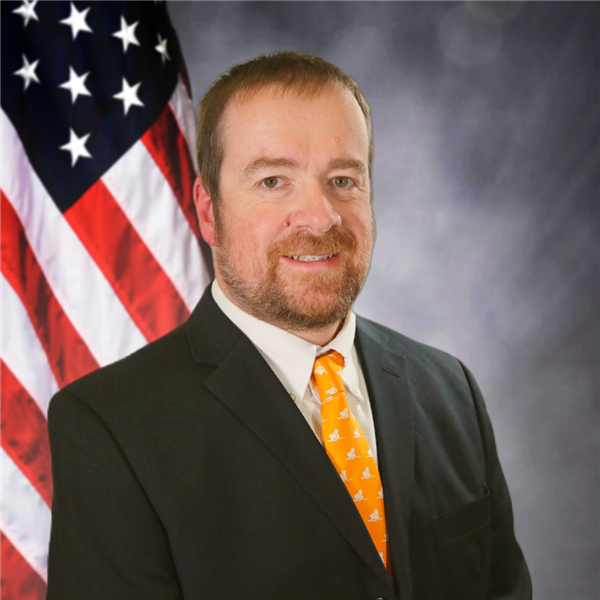 Phone:
Email:
Degrees and Certifications:
Mr.

Jason Compton - District 4, Position 2

Zone 4 Schools - Thelma Barker, Pope, Liberty, North Side, Northeast, North Parkway

Jason Compton was elected to the Jackson-Madison County School Board in August of 2022. Jason graduated from Huntingdon High School (Huntingdon, TN) in 1997 and received his B.S in Education from The University of Tennessee (Knoxville, TN) in 2001. Jason is the current Director of Operations at the West Tennessee Healthcare Sportsplex.

Prior to joining the School Board, Jason served 7 years on the Madison County Board of Commissioners. While a Commissioner, he was the Chairperson of the Madison County Capital Committee, Audit Committee, Technology Committee, and Property Committee. Jason has been married to Autumn for 17 years. Their children, Carter and Chloe are students at Community Montessori School. They complete their family with their Shih Tzu named Nala.

He co-chaired the Education Vision Committee and he was the Vice-Chair of the County's Budget Committee. Jason is a 2013 Leadership Jackson Graduate and a 2021 WestStar Leadership Graduate. Jason was recognized in the inaugural class of The Jackson Sun's Forty Under 40 in 2011. Jason has been a strong supporter and advocate of public education throughout his time on the Madison County Commission. He commits to bring the same passion and energy that he brought to the Board of Commissioners 7 years ago. He is excited to be able to focus solely on education to ensure that our children, teachers, and administrators have the JMCSS that they deserve.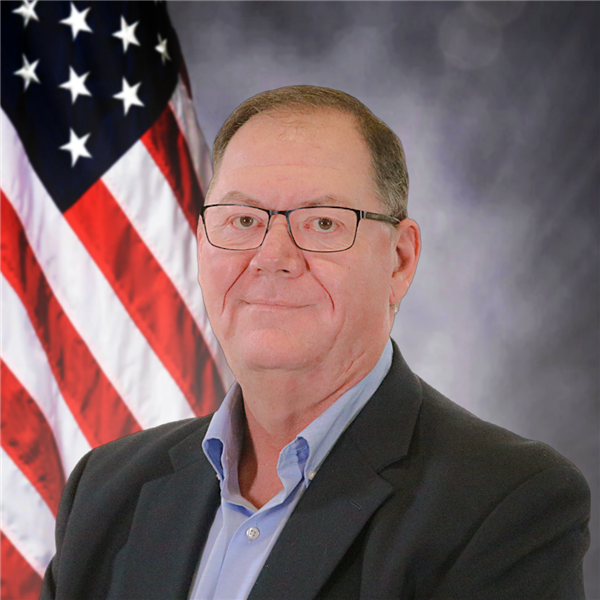 Phone:
Email:
Degrees and Certifications:
Mr.

Harvey Walden - District 4, Position 1

Zone 4 Schools - Thelma Barker, Pope, Liberty, North Side, Northeast, North Parkway

Harvey has been a resident of Madison County for 22 years. He was born and grew up in nearby Haywood County before moving to Jackson. He and Darlene, his wife of 33 years, have three children - Russell, Katerina and Gabriel. Gabriel, their youngest, currently attends Northside High School. Darlene is a retired high school English teacher.

Harvey received his EMT training locally at Jackson State Community College, and also studied religious studies and business at Pensacola Christian College. Harvey has been self-employed for 35 years, and has successfully operated his commercial roofing business for 13 of those. He and his family are active in numerous church and community endeavors. He was Boy Scout Master for 12 years, mentored scores of youth in church groups and currently conducts monthly community Bible studies and prayer groups for local men. The Walden family were instrumental in fundraising and building Gabriel's Garden, a huge handicap-accessible playground in Jackson's North Park. The playground is in honor of their son, Gabe, and serves as a place where children of all abilities come together to play. Having one child beginning graduate studies in optometry school, one in trade managing the family business, and one in special education classes at Northside, Harvey understands the need to help prepare our youth for future success in whatever paths they may take. Harvey is passionate about providing our students with every opportunity and skill needed for them to flourish as our future community leaders. As a successful businessman and father of children with varied abilities and skills, Harvey hopes to bring his experience to the JMCSS School Board in service to his community.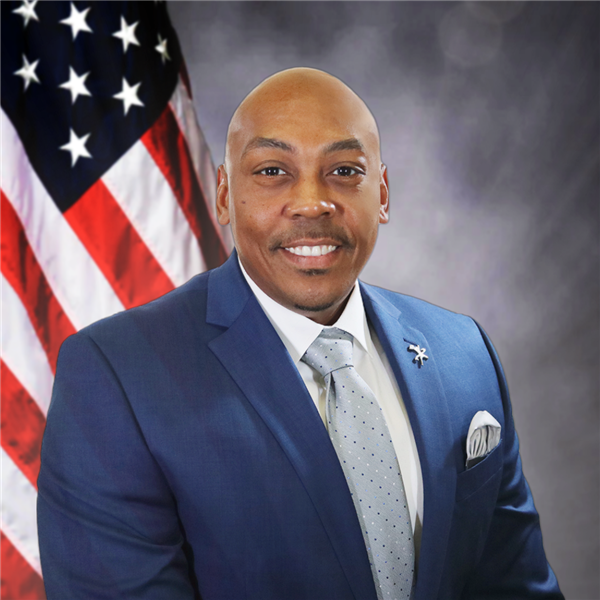 Phone: 731-439-7852
Email:
Degrees and Certifications:
Mr.

Andre Darnell - District 6, Position 2

Zone 6 Schools - Jackson Careers and Technology, Isaac Lane, Lincoln, Parkview Learning Center, Rose Hill, Whitehall

André Darnell is a second-generation native of Jackson, Tennessee. After graduating from Jackson Central-Merry, he graduated from the ITT Technical Institute in Memphis before going on to a career in supply chain operations, project management, and procurement. Currently, he is working on his bachelor's degree in business from Lane College and he was recently awarded the 2019-20 Volunteer Center for Rural Development's McWherter Scholars Award, after being nominated by Dr. Logan Hampton, President of Lane College.

As a native of Jackson, André understands the plights of students, schools, and staff in our community. He never ceases to speak up for the people when necessary. He is a co-founder of the I AM JCM Coalition, an organization dedicated to helping students and staff at JCM Early College High, which developed out of his desire to help the people of Jackson. The coalition also provides scholarships with funds raised at the annual JCM Alumni Tailgate Fundraiser.

Prior to the closing of the east campus at JCM, André petitioned the former Jackson-Madison County School board to bring the new Early College program from Northside High to the historic Jackson Central-Merry Campus. This petition garnered over 3000 signatures and led to a massive movement in the city that saved and re-branded the school to the new JCM Early College High. With the success of the school, we (as a community) are now discussing plans to renovate the previous east campus.

Amidst Andre's many engagements and responsibilities, André still makes quality time to be with his beautiful wife of 25 years, Liakita, and raise his three sons in the way of the Lord. He also serves faithfully in his church.

André has the best interest of the students and the entire Jackson-Madison County School System at heart. This is evident in his work, achievements, and plans to ensure that all schools in Jackson are furnished to the best of our ability.
Phone: 901-634-6930
Email:
Degrees and Certifications:
Ms.

Sherry Franks - District 5, Position 1

Zone 5 Schools - Alexander, Andrew Jackson, Arlington, JCM Early College High, Madison, Community Montessori

Sherry Franks was elected to the Jackson-Madison County School Board in August 2020. She attended High School at Parkway South High School in St. Louis, MO. She is married to Brad Franks with three boys in the Jackson-Madison County School System: Lance at Madison Academic, Gavin at the new CyberSchool, and Jace at Pope Elementary.

After attending High School, Sherry Franks attended Arkansas State University where she received a B.S. in Marketing and Transportation. Then she attended the University of Phoenix to receive her MBA in International Trade. In addition, she has also completed 62 hours of her PhD from Capella University, which she decided to put on hold due to other commitments.

Through her work history, Franks has been blessed to stay with one company throughout her career. She was hired at C.H. Robinson Worldwide in 1991 as an entry level employee. The company was 800 employees and employee owned. Her first management role fell in 1993 where she moved to Shreveport, LA and opened a startup branch. In 1997 she moved to Robinson's National Sales team working out of Shreveport, LA and in 2001 was promoted to Nation Account Team Director in Memphis. In that position, she coordinated approximately 110 million dollars a year in freight spend for the company.

After almost 20 years, when expecting her third child in 2001, Franks took on the role of stay at home mom. C.H. Robinson was a wonderful opportunity for growth and learning. It was a teaching ground for how to work with people from different diverse backgrounds to get a common goal accomplished. That same hope is what Sherry has for the next 4 years of service on the Jackson-Madison County School Board.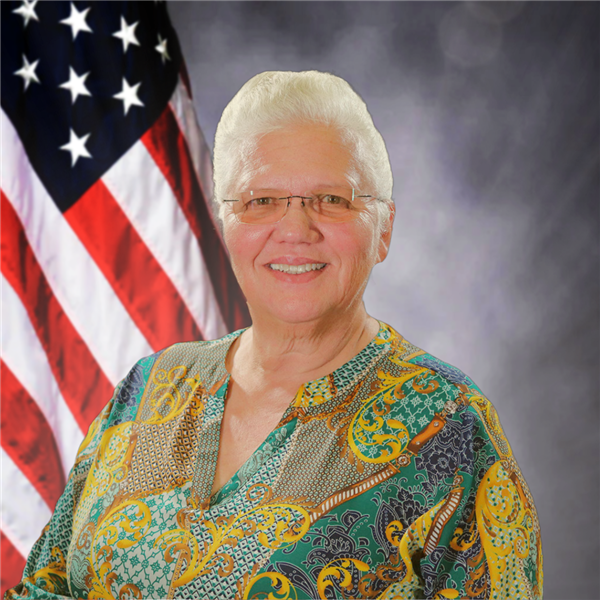 Phone: 731-427-8424
Email:
Degrees and Certifications:
Ms.

Debbie Gaugh - District 3

Zone 6 Schools - West Bemis, South Side

Debbie Massey Gaugh was born and raised in Madison County. She attended and graduated from Madison County public school system. She and her husband, Garey, have owned and operated a construction company for 33 years. They also raised two sons who were educated in this school system. Ms. Gaugh is now employed at Postal Fleet services.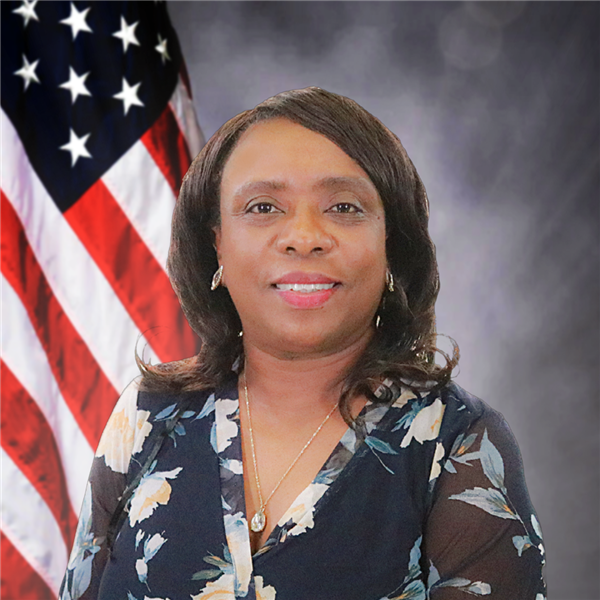 Phone: 731-267-9620
Email:
Degrees and Certifications:
Ms.

Janice Hampton - District 6, Position 1

Zone 6 Schools - Jackson Careers and Technology, Isaac Lane, Lincoln, Parkview Learning Center, Rose Hill, Whitehall

Ms. Janice Hampton was elected to the board in 2012. She is currently in her second term. As for why she first decided to run, Hampton said, "I want to see every student succeed in becoming college, career, and workforce ready."

Hampton served as Vice Chairman of the Board in 2017-2018 and was elected to serve in that role again for 2018-2019. In 2018, she was also elected as an At-Large Member for the Tennessee School Board Association. She has served on several committees within the JMCSS School Board.

Hampton is a product of the district, attending Lincoln, North Parkway Junior High, and Jackson Central-Merry. The same can be said for her siblings, children, grandchildren, and other family members - all students of JMCSS.

Hampton has worked for the Jackson-Madison County Juvenile Court System for more than 24 years. Previously she has taught head start and served as an instructor at Madison Business School and West Tennessee Business College. She holds degrees from Lane College and Freed-Hardeman University.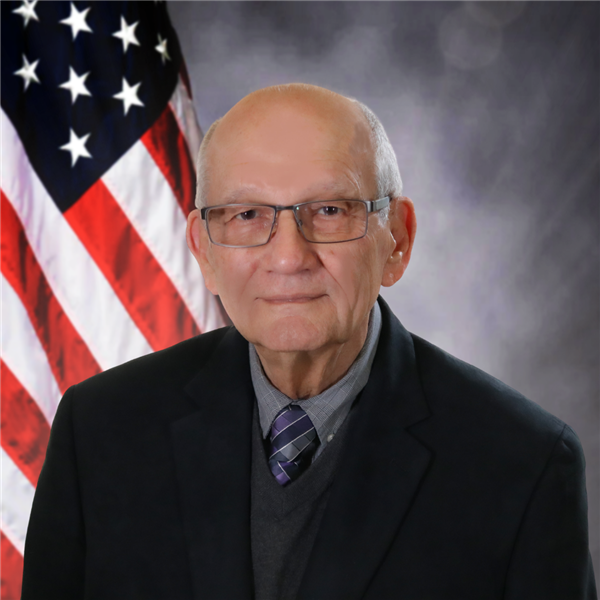 Phone:
Email:
Degrees and Certifications:
Dr.

Kenneth Newman - District 2

Zone 6 Schools - East, Nova Early Learning Center

Kenneth Newman is a product of JMCSS, having attended Bemis Elementary, Malesus Elementary, and South Side High School. He received his B.A. in English, French, and Secondary Education from Union University. He has a Master's in Education and a Master's in English from the University of Memphis. In 1994, he received his doctorate from the University of Memphis in Curriculum and Instructional Design.

He began his teaching career at North Side High School, moved to East High and Elementary as librarian for one year, and then to West High School as English and French teacher and part-time librarian for the next 22 years. After Consolidation, he taught English and French at North Side High. In January of 1996, he became a Middle School Instructional Supervisor and Writing Coordinator for grades K-12.

He retired from the JMCSS in 2000 and began teaching at Union University, where he still teaches. During his years at Union, in addition to teaching duties, he has served as Director of the M.A.Ed. and Ed.S. and Ed.D. programs. He teaches graduate secondary methods courses, such as Literacy in the Content Areas and Secondary Methods. In addition, he mentors job-embedded teachers who are seeking licensure. In the undergraduate program, he teaches the history methods course, classroom management, and the literacy across the content areas course. He also supervises history interns.

He attends Englewood Baptist Church, where he has served as a deacon and teaches an adult men's Sunday School Class. He is active on the Friends of the Library Board, the Madison County Imagination Library Board, and he is Education Committee Chair for the Jackson-Madison County Bicentennial. He is a member of the Joseph E. Martin Shakespeare Circle.

He is married to Robbye Hillard Newman, a retired registered nurse, and they have two adult children and four grandchildren, two of whom are currently enrolled in Jackson-Madison County schools.

He is an advocate for public education, is student-centered, and wants "every school to be considered a good school." One of his passions is literacy across grade levels. Having spent 30+ years in the public-school classroom, serving as a supervisor, and being in schools frequently, he knows firsthand what teachers experience on a daily basis, and he wants to be a voice for administrators, teachers and students.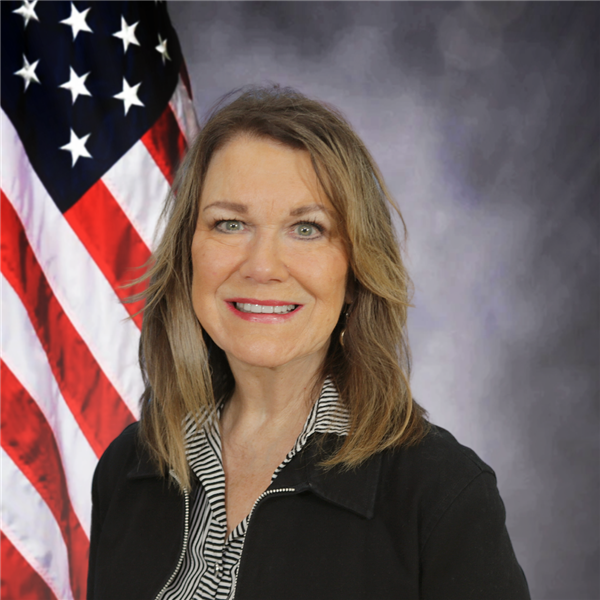 Phone:
Email:
Degrees and Certifications:
Ms.

Marcia Moss - District 5, Position 2

Zone 5 Schools - Alexander, Andrew Jackson, Arlington, JCM Early College High, Madison, Community Montessori

My philosophy is that every child deserves an equal opportunity to finish school with a quality education - - with skills that will give them hope of a bright future as productive and successful members of our community, or any community they may choose, in the pursuit of the career of their dreams.

Education:

Bachelor of Science, Teaching certification grades 7-12 in Biology and General Science Lambuth University

30 Graduate Hours - Math, Science, and Classroom Management University of Memphis, Union University, Freed-Hardeman University, Cumberland University

Work Experience:

Jackson State Community College: Reading Comprehension Lab and Algebra Lab, August 2017 - May 2022

University School of Jackson: 7th grade Life Science teacher, August 1991 - July 2017 Other classes taught at USJ: 11-12th grade physiology, 9th grade physical science, 8* grade vocabulary, 11-12* grade psychology, 7th grade math, 6th grade general science Other duties at USJ: Student Council Sponsor, 3 years; Bible Club, 1 year; Administrative Assistant to Middle School Director, Athletic Director and Librarian; In-house substitute teacher and receptionist.

Parkway Middle School: 7th-grade Life Science, 8th-grade math,

West Middle School: 7th-grade General Science

Alamo School: 7"-grade Life Science, 7 grade Health, 10 grade Biology, 11th-12th grade keyboarding