About Community Montessori School
Mission and Vision

Mission Statement: Peacefully educate, inspire, expect and achieve.

Vision: When a school community feels that it is really in control of its destiny, teachers, parents, and administrators are more inclined to do the hundreds of little things it takes to make their school work. When people are doing something they believe in, they do it better. There is more passion.

The Vision of Community Montessori is to:

Create a safe, supportive, and conducive learning environment
Model peace and appropriate social conflict resolution skills
Communicate openly and honestly with students and colleagues
Be a part of the solution, not the problem
Encourage parents to become meaningfully involved in the school and in their own child's educational experience
Engage the community to build greater ownership for the work of the school

Student Creed: "I am an important person in this world. Now is the most important time in my life. My mistakes are my best teachers, so I will be fearless."

Our Montessori Philosophy

Montessori Education is a philosophy based on the work of Dr. Maria Montessori. She felt, through her research, that the goal of education should be to cultivate a child's natural desire to learn. This is accomplished in the Montessori classroom in two ways. First, by allowing each child to experience the excitement of learning by making choices and second, by helping children to meet their full potential by preparing the environment to meet the individual needs of all children.

Our school provides a Montessori education within a public school setting. The philosophy looks at the "whole child" and is an approach to education based on human development and the natural stages that children experience. The Montessori curriculum is extremely comprehensive and is correlated with the Tennessee State Standards. The philosophy emphasizes "preparation for life" as well as peace and respect. Click here for more information about the Montessori philosophy.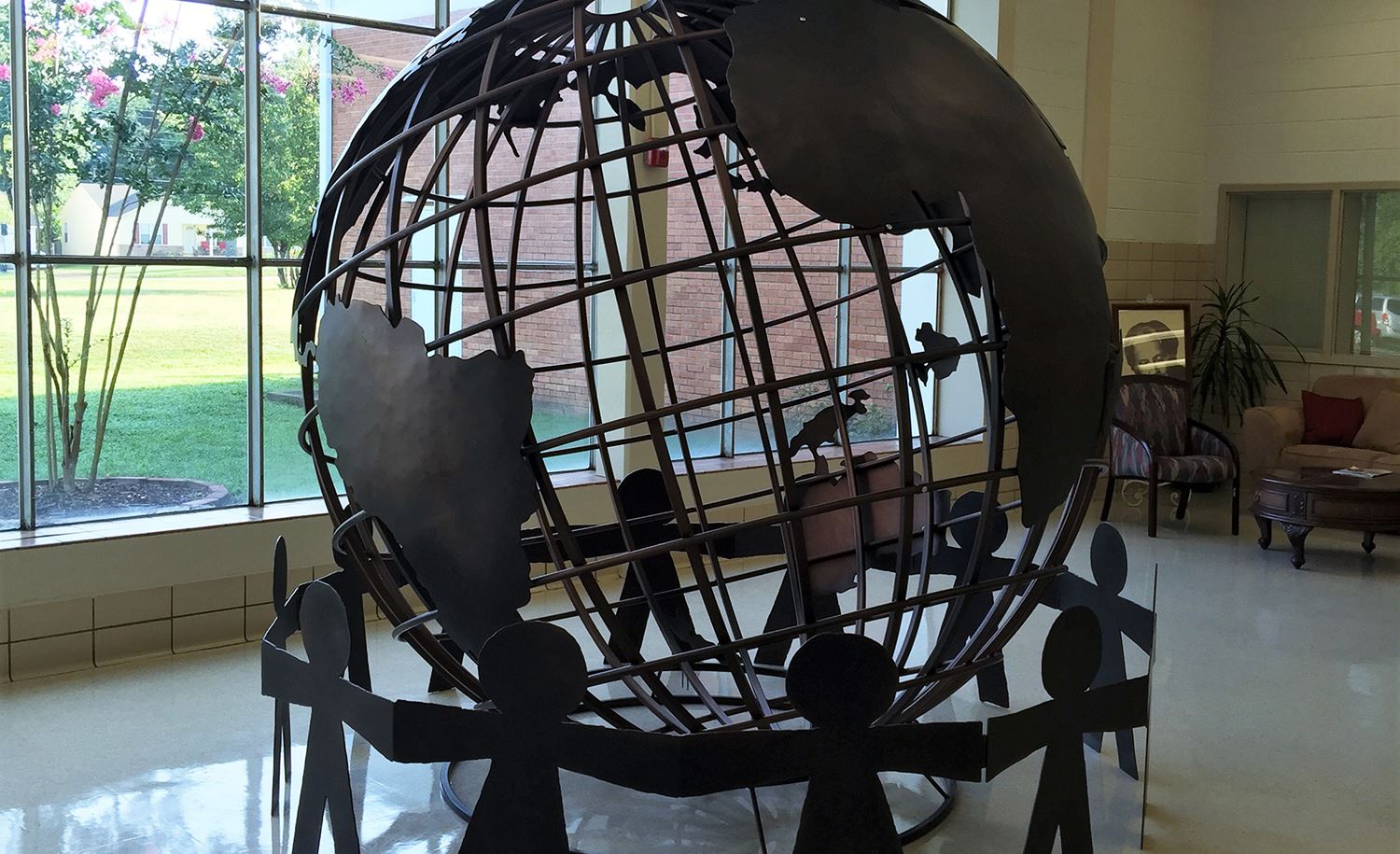 School Colors

Our school colors are ROYAL BLUE and RED. Royal blue is the uniform color for shirts.

PIE Partners

Our Partners in Education (PIE Partners) are LANA, Hub City Blueprint, Donnell Century Farm, Durobag, Leaders Credit Union, Regions Bank, Clayton-Little Attorneys, FTB Advisors, Tim Ferguson Plumbing Air and Electric, and Borden Technologies.

History

The public Montessori program came to Jackson in 1992 and was housed at the Parkview location on East Chester Street. The program began with 88 kindergarten and 1st-grade students. One grade band was added each year to accommodate a K-6th-grade program and 1996 was the first year to complete that cycle. Middle school (7th and 8th) was added in 2007. The program was moved to Bemis in the fall of 2011 and became The Montessori School at Bemis. In the summer of 2016, we moved again to 716 Westwood Ave. as Community Montessori School.

Each year the school has met the requirements to be affiliated with the American Montessori Society (AMS), an international organization based on the studies of Dr. Maria Montessori. Each teacher is state certified and AMS certified. The AMS certification is received after approximately 400 hours of classwork, along with course requirements, observations, and internship. AMS is a non-profit, non-discriminatory, service organization dedicated to stimulating the use of the Montessori teaching approach in private and public schools.