Return to Headlines
JMCSS Welcomes Five New Members to School Board
JACKSON, Tenn. – Five new board members have now begun their 4-year term of service on the Jackson-Madison County School Board. Doris Black, James (Pete) Johnson, Morris Merriweather, Shannon Stewart, and A.J. Massey were sworn in at a ceremony on Thursday, September 13th.
Dorothy "Doris" Black is a retired public-school teacher with over 38 years of experience. Her background includes classroom teaching, teacher coaching and mentoring, new teacher induction, and administration. She was voted "Teacher of the Year" twice during her career serving in Arkansas and Wisconsin.
Doris received her undergraduate degree in education from the University of Arkansas, a Master's in Interdisciplinary Studies in Curriculum and Instruction from National Louis University and other specialty training from the University of Wisconsin and Marquette University.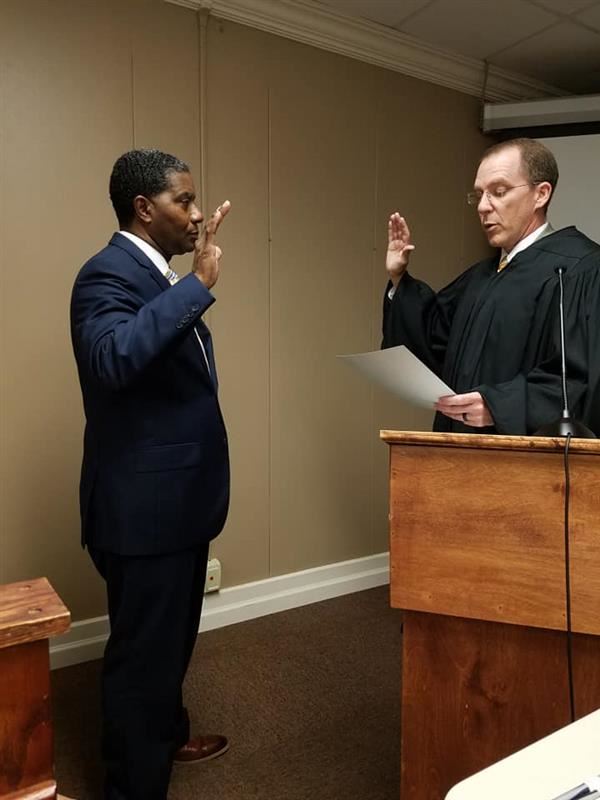 James "Pete" Johnson was born and raised in Madison County by parents who knew the value of education and had the expectation that all eight of their children graduate from high school and beyond. He is a product of JMCSS, attending Denmark Elementary, West Junior High, and West Sr. High School. He graduated and received a Bachelor's in Business Administration from Lambuth College and an MBA from Union University.
James currently works for CORECIVIC in Whiteville, TN as the Business Manager, and previously worked for Jackson Energy Authority as Manager of Purchasing and Stores along with coordinating the Local Small Business Diversity Program for twelve years. He has served Madison County and the surrounding areas in several other leadership roles throughout the community.
AJ Massey, the son of a JMCSS teacher and coach, graduated from Jackson Central-Merry High School and went on to play football at the University of Mississippi before receiving his Bachelor of Science in Business Administration from Union University. AJ worked for Northwestern Mutual before beginning his banking career at Regions Bank, later at Leaders Credit Union, and currently in a Vice President role at The Bank of Jackson. He received his Master of Business Administration from Union University in May 2014.
Massey is an active member of the Exchange Club and Jackson Young Professionals. He serves on the board of directors for Madison County CASA, The Exchange Club Carl Perkins Center for the Prevention of Child Abuse, and The Boys and Girls Club of Jackson.
Morris Merriweather served as an administrator in the Jackson-Madison County School System for 23 years before retiring in 2007. He later returned to serve as a substitute teacher for five years. Morris is a lifelong resident of Jackson and was among the first twelve that integrated Jackson-Madison County School System.
Active in community affairs, Merriweather has served on numerous boards and commissions for the State of Tennessee. He is the recipient of numerous awards and citations recognizing his many accomplishments as an educator and community leader.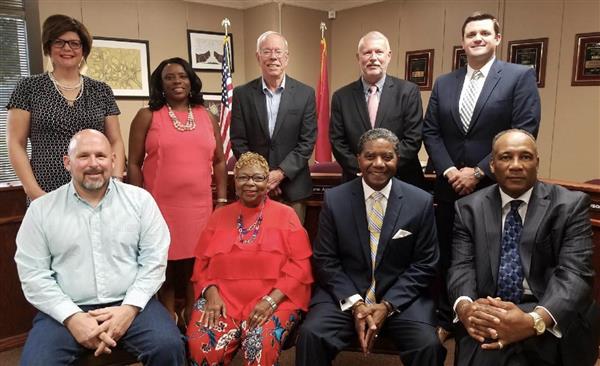 Shannon Stewart was born and raised in Paducah, Kentucky before moving to Jackson in 1994 to attend Union University, where she received a degree in Communications and Public Relations. Shannon became a Madison County CASA (Court Approved Special Advocates) volunteer in 2005, serving the organization in various ways (as a volunteer, Volunteer Coordinator, Board Member, and Executive Director) from 2005 until she "retired" in early 2016 to stay at home with her daughters. She has also served in many other community leadership roles during her time in Jackson.
Her experiences as the child of a public educator, as well as her own public education, drive her desire to reinvest in the education system of Jackson-Madison County Schools for the benefit of the children of the area and the broader community.
In total, the Jackson-Madison County School Board is made up of nine members who are elected to a four-year term representing the district in which they reside. Click here to read more about each of our board members!