Return to Headlines
Confidence in district leadership grows among JMCEA members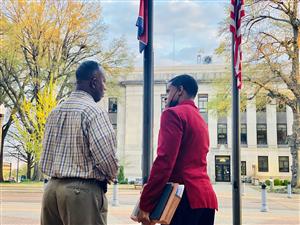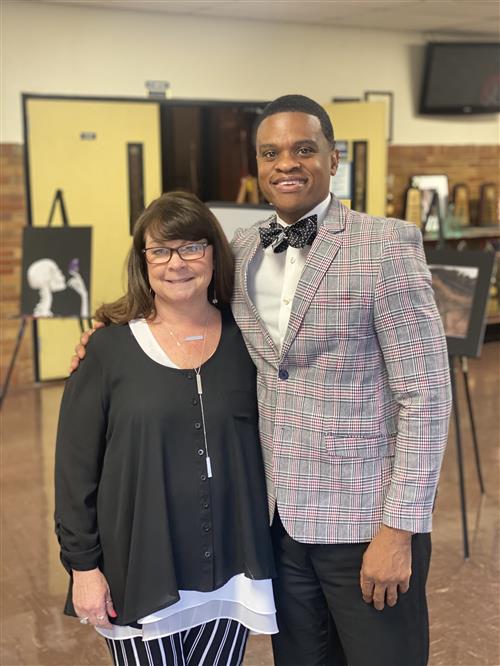 Confidence in district leadership grows among JMCEA members
Teacher advocacy by Superintendent Dr. Marlon King continues to be recognized
JACKSON, Tenn. - Jackson-Madison County Education Association members are voicing their confidence and respect for Superintendent Dr. Marlon King as he approaches his one-year anniversary with the Jackson-Madison County School System. Dr. King's commitment to employee investment and retention have materialized into tangible actions.
"Dr. King believes in the teachers in JMCSS and he plans to make sure that we know it. He's also planning to add a raise for employees in next year's budget. He is fighting for us," said JMCEA member Christy Hays.
Dr. King began his time in JMCSS last June by advocating for teachers, as well as non-certified employees, during his month-long post as a consultant during the 2020-2021 budget process. His advocacy protected jobs despite initial calls to trim the school system budget by $10 million. Certified staff received a bonus last December and both certified and non-certified staff received another bonus in April. Additionally, certified and non-certified employees will receive another bonus at the end of the semester; $1,500 and $1,000 respectively. This is just the beginning as Dr. King aims to improve the system's funding rank among Tennessee school districts.
"I've had a lot of phone calls, emails and even face to face conversations with teachers who are very impressed with what Dr. King is doing for teachers. I don't want that to go unnoticed," said JMCEA president Jeff Davis. "The association thanks Dr. King for making the voices of JMCEA feel valued and respected."
Changes to the background check law and the PECCA contract negotiation format have led to challenging conversations throughout this school year. However, mutual respect and goodwill among the Board, Superintendent Dr. King and JMCEA members have helped to minimize disagreements. A focus on common goals has been the winning formula.
"I value teachers; period. As long as I am the superintendent of this school district, we will strive to provide a compensation package that is attractive and rewarding, Dr. King said. "Teachers are just that important."
###