Return to Headlines
Teacher of the Year honorees announced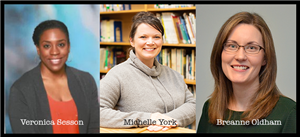 JACKSON, Tenn. – The Jackson-Madison County School System proudly recognizes 23 outstanding educators as their schools' teachers of the year. Each was chosen by their colleagues to represent their individual school for the 2018-2019 school year.
Of those honorees, three were chosen by district leaders to represent each grade category:
Veronica Sesson – Pre-K through 4th
Michelle York – 5ththrough 8th
Breanne Oldham – 9ththrough 12th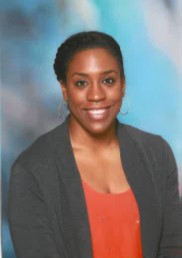 If you have ever met Veronica Sesson, you know she is passionate about her scholars at Lincoln Elementary. "I realize my scholars come to me from different lifestyles and with different needs," she explained. "I believe in adapting the learning to meet the individual needs of all of my scholars." Sesson teaches 4thgrade math. "I believe teaching extends beyond the classroom," she continued. "I am a mentor, a confidant, a friend. I try to care for the whole child."
In her 5thyear in education, Sesson is a proud product of JMCSS. She has spent all five years at Lincoln and currently serves as Math Teacher Leader and Academic Team Leader. She credits the same colleagues who chose her as their "Teacher of the Year" for much of her success. "I am grateful for being recognized for doing what I love," she said. A mother of a 9thgrader at her alma mater, South Side High School, Sesson holds a bachelor's from the University of Memphis.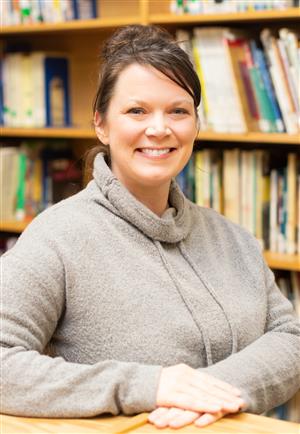 A desire to help others led Michelle Yorkto the classroom 14 years ago. Currently a 6thgrade math teacher at Northeast Middle School, York says her relationship with her students is just as important as the curriculum. "Because we know and trust one another, I am able to identify their strengths and weaknesses," she said. "I can then set expectations and motivate them to accomplish more than they think they can."
In her third year at Northeast, York said she was honored to be selected by her fellow educators. "I work with so many effective teachers and with so many amazing middle school teachers throughout the district," she said. "I love being part of a group that works together to support our students." The wife and mother of two is a native of Gibson County. She is a graduate of the University of Tennessee at Martin.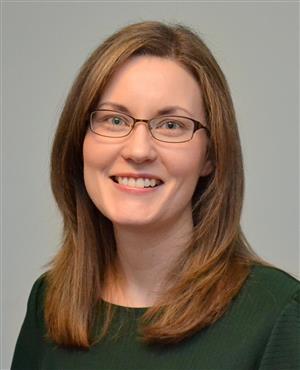 Every day, Breanne Oldhamsteps before her class with one mission – let her students know she believes in each of them. "I hope that my students remember me as a teacher who saw the best in them and encouraged them to be their best selves by challenging them to look beyond the easy to accomplish the difficult," she explained. Oldham is in her second year as a math teacher at Madison Academic Magnet High School where she also sponsors the Logic Games Club and serves as cosponsor of the Beta Club.
Like her fellow nominees, Oldham says her recognition as a Teacher of the Year finalist is humbling. "I count it a privilege to work at Madison and with JMCSS," she said. "I look forward to continuing to strive toward excellence as we grow together." The Weakley County native has been in education 13 years, taking a brief break from the classroom to work overseas for three years with a missions organization. She earned her bachelor's and master's from Union University.
Sesson, York and Oldham are now finalists for the JMCSS District Teacher of the Year award. That honor will be awarded at a banquet recognizing all of the Teachers of the Year, May 23, at 11:30 a.m., at the STAR Center.
The three will also go on to represent JMCSS in the Southwest Regional competition for the state Teacher of the Year Award.
The building-level Teacher of the Year honorees are:
Alexander Elementary – Kelly Moffitt
Andrew Jackson Elementary – Gwendolyn Bonds
Arlington Elementary – Corene Welch
BEST Academy – Julie Schunk
Community Montessori – Krista O'Daniel
Denmark Elementary – Leigh Ann Henson
East Elementary – Katherine Webb
Isaac Lane Elementary – Denise Pewitte
Jackson Central-Merry Early College High – Camille Pruett
Jackson Careers and Technology – Karen Fuller
Liberty Technology Magnet High – Marilynn Eblen
Lincoln Elementary – Veronica Sesson
Madison Academic Magnet High – Breanne Oldham
North Parkway Middle – Marianne Hawes
North Side High – Essie Lovelady
Northeast Middle – Michelle York
Nova Early Learning Center – Andrea Gibbs
Pope – Karen Edwards
Rose Hill – Tonya Fair
South Elementary – Vonda Wilson
South Side High – Katie Lee
Thelma Barker Elementary – Lisa Bond
West Bemis Middle – James Evans