Return to Headlines
Coach Campbell named JMCSS Assistant Athletic Director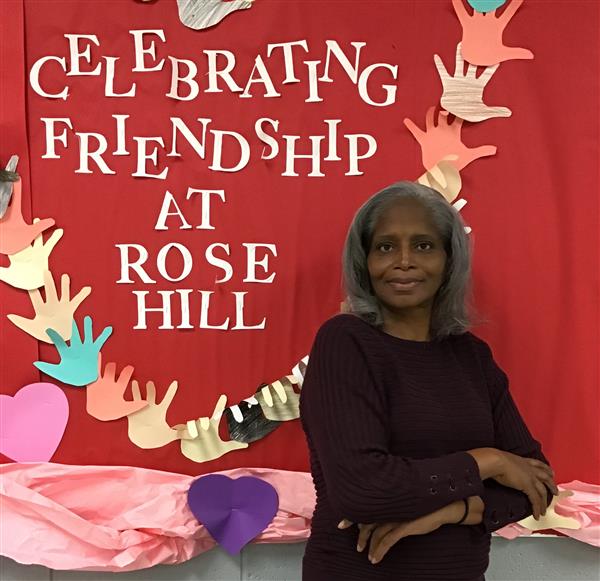 JACKSON, Tenn. – Audrey Campbell has been an educator in the Jackson-Madison County School System for more than 30 years. And, plain and simple, she loves it. "I have the opportunity to help teach life-long skills and techniques, develop student talents and ultimately help them to become well-rounded individuals," explained the Rose Hill School coach.
Campbell, who has coached at the middle school level for 25 years, will now put her wealth of experience and knowledge to work as the district's Assistant Athletic Director. "If you have the privilege to know Coach Campbell, you know how much she cares about her students and how she uses athletics to push children to do better in the gym and in the classroom," Dr. Eric Jones, JMCSS superintendent, said about his appointment of Campbell. "Our student-athletes district-wide will now benefit from her desire to expand their options and opportunities."
Starting her education career as a teacher in American History and Social Studies, Campbell soon found her way to the gym and has not wanted to do anything else. "Sports is a valuable tool to help students learn and understand team work, communication skills, relationship building, establish friendships, gain trust and the ability to improve social skills," she said.
Campbell has served as Athletic Director and head girls' basketball and softball coach for 25 years at Jackson Middle School then Rose Hill. She also served as girls' soccer coach at Rose Hill. She now looks forward to her new role and working with JMCSS Athletic Director Tim Gilmer. "I hope we can create a 'world class' sports program," she stated. "I look forward to exploring ways to bring new and innovative ways to accomplish the goal of being the best in our region."
A Jackson native, Campbell teaches in the school district responsible for her own education. "I love our district because we strive to provide the best education possible to all students," she said. "We encourage students to be the best they can be and to not settle for mediocrity." Campbell is a graduate of Jackson Central-Merry High School ('81). She holds a bachelor's in physical education from Union University and a master's from Austin Peay State University.
Campbell and her husband, Gerry, have four children and four grandchildren.