Return to Headlines
JCT Students Spread Kindness in the Community in the Be Kind Challenge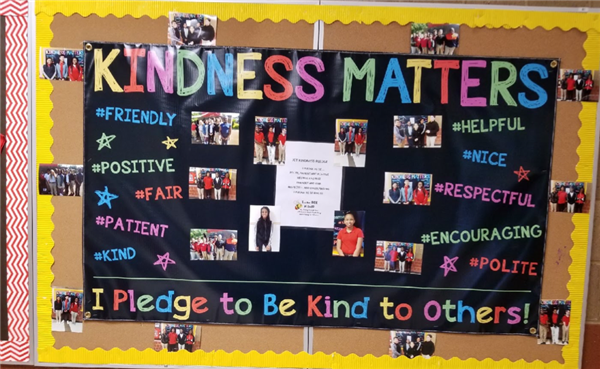 JACKSON, TN - Students at Jackson Career and Technology participated in the Be Kind Challenge this semester, which included the delivery of letters of kindness to members of the Jackson community. This initiative is thanks to the L.E.A.D.S. Educator Grant program and Angela Searcy, JMCSS Parent and Community Engagement Coordinator, who received the runner-up grant this Fall. The program's purpose was to give students the opportunity to be kind to one another and show acts of kindness throughout the community, even to people they didn't know.
"I wanted to highlight the positive attributes of our students at JCT and encourage students, and reward them, for things that are often overlooked and not recognized," stated Searcy, describing her desire to do something positive for students.
As part of the challenge, students signed a written pledge to be kind and recited a pledge each day to remind themselves of the challenge. Additionally, parents were included in a meeting at school where they were given an overview of the program so they could support and carry on the emphasis on kindness at home. The grant money provided incentives for students and homeroom teachers selected students in each grade to receive a kindness award at the end of the year celebrating students who have shown exceptional demonstrations of kindness throughout the program.
In order to emphasize kindness not only within the student body, but also towards the broader community, students took time to write kind words of encouragement to community members at four selected facilities: Jackson Meadow Retirement Center, West TN Healthcare (pediatrics), Mission Convalescent Nursing Home, and Morningside of Jackson.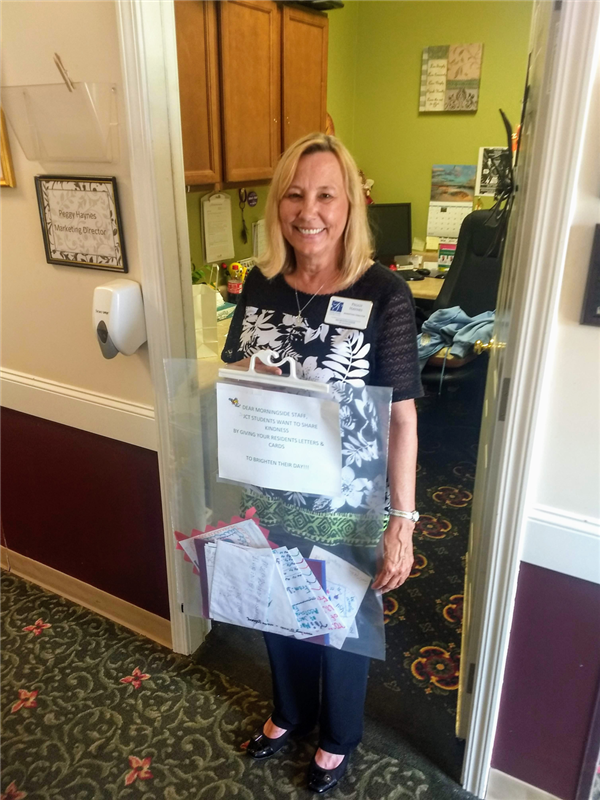 Angela Searcy delivered the letters in person to each facility. "I showed up with the letters and they were very appreciative... they just felt like it was such a kind gesture and appreciated us thinking of them."
Upon receiving some of the cards, Peggy Haynes, Marketing Director from Morningside of Jackson, thanked Searcy for the cards and said, "We really appreciate it, they will brighten the residents' day!" Jackson Meadows resident, Morris Fair Sr., a former educator, was pleased to receive the letters and said it was good for the students to remember the senior citizens in the community.
Searcy is planning to continue the program next year. She offered her thanks to the JCT faculty and Ms. Geneva Hoyle for their support of the Be Kind Program.