Return to Headlines
Additional Pre-K Students Attending JMCSS
JACKSON, TN - Jackson-Madison County School System is excited to serve 100 additional Pre-K students this school year. This increase is a direct result of the additional funds budgeted by the school board and county commission, along with the school system being a recipient of more state funding through the annual competitive state grant. "These additional PreK seats are a wonderful addition to our existing Pre-K program. We are now able to serve approximately 660 Pre-K students at 10 sites." stated Mary Myers, Leader of Early Foundations.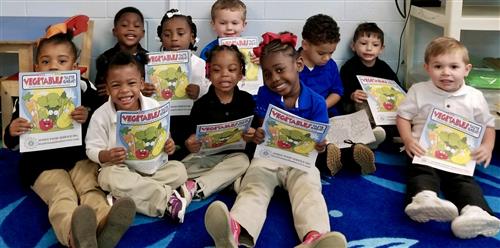 JMCSS added 2 additional classes at Lincoln and 1 new class at Andrew Jackson to serve the centrally located students. "We are very excited about having our very first Pre-K class at Andrew Jackson. Our Pre-K students will have the opportunity to develop a wide range of skills and also be exposed to our school culture and environment. This Pre-K class will allow us to build a solid foundation so that they will be ready and able to transition to Kindergarten more effectively," said Ramonica Dorsey, Principal at Andrew Jackson. Lincoln's principal, LaDonna Braswell stated, "It has been such a blessing to be able to serve more Pre-K scholars this school year. We truly believe this experience will help increase literacy across the board in JMCSS."
Denmark Elementary and South Elementary also received new classes to better serve the south Jackson community. Kimberly Quinn, principal at Denmark Elementary shared, "Before the addition of the new Pre-K class at our school, some parents may not have been able to commute to other Pre-K sites which caused their children to miss out on early learning opportunities. An additional classroom in a community school, such as Denmark, has allowed more students to have access to the Pre-K Big Day curriculum and highly effective teachers, who are preparing them for the rigorous kindergarten curriculum as well as the grades ahead." Mr. Nelson, South Elementary principal said, "We want to welcome all of our new Pre-K students and families to South Elementary. We are excited to have the opportunity to help these students learn and grow as we help set the foundation for their education."
JMCSS currently has 38 total Pre-K classes serving students throughout the district.