Return to Headlines
Teacher of the Year Honorees Announced
JACKSON, Tenn. – The Jackson-Madison County School System proudly recognizes 23 outstanding educators as their schools' teachers of the year. Each was chosen by their colleagues to represent their individual school for the 2019-2020 school year.
Of those honorees, three were chosen by district leaders to represent each grade category: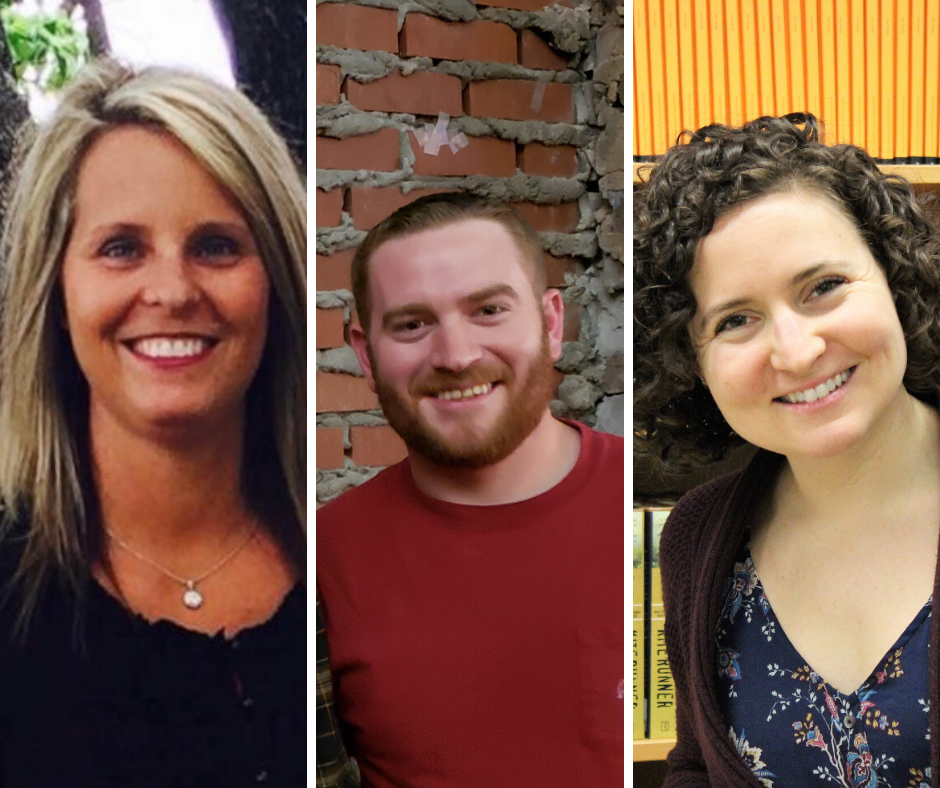 Cherilyn Woolfolk – Pre-K through 4th
Kenton Evans – 5th through 8th
Margaret Livingston – 9th through 12th
If you have ever met Cher Woolfolk, you know she is passionate about her students at Arlington Elementary. Her relationship with students is evident the moment you walk into her classroom. "I strive to build these relationships where they know I care about them, not only what I teach them or what they learn, but just things about them," said Woolfolk. "When they "get it", I am as excited as they are because I see all our hard work finally pay off."
In her 22nd year in education, Woolfolk expressed her appreciation for the incredible teachers she has had in her own life that gave her a desire for learning and ultimately teaching as a profession. She believes that "there have been so many people to influence me and make me not just a better teacher, but also a better person."
A love for History and the desire to provide support for students led Kenton Evans to the classroom. Currently a 7th grade Social Studies teacher at North Parkway Middle School, Evans says the best part of his job is seeing his students realize their potential. "Each student is extremely gifted and skilled in their own unique way. I love helping them discover what their gifts and interests are and to help them explore their futures while examining the past."
Evans said he is honored to be selected by his fellow educators. He works hard both in the classroom and outside to make the school a wonderful place to be for his students and his colleagues. "I believe that it is my love for kids, our country, my community, and my love for history that makes me strive to be a great educator, that has led me to have a job that brings me joy, and has led me to this success," said Evans.
Margaret Livingston states that Locke's, "Education is the cultivation of intellect, not the accumulation of fact," is at the heart of her pedagogy. This motto summarizes her goal: to teach students how to think and how to understand their full potential in her classroom and beyond. Margaret's classroom practices have resulted in high levels of growth and learning for students through student engagement, a rigorous curriculum, and effective educator practices.
Livingston has been at South Side High School since 2011. She feels honored to be selected as Teacher of the Year and to work at a building where her administration and colleagues believe in her. She believes that "the opportunities that I've been given here to learn and to lead have helped my teaching practice and allowed me to use my natural, God-given strengths, such as work ethic, high energy levels, and optimism, to improve student learning."
Woolfolk, Evans, and Livingston are now finalists for the JMCSS District Teacher of the Year award. That honor will be awarded at a banquet recognizing all of the Teachers of the Year, May 23, at 11:30 a.m., at the STAR Center.
The three will also go on to represent JMCSS in the Southwest Regional competition for the state Teacher of the Year Award.
The building-level Teacher of the Year honorees are:
Alexander Elementary – Karen Greer
Andrew Jackson Elementary – Brooke Hennings
Arlington Elementary – Cherilyn Woolfolk
BEST Academy – Rocelyn Spear
Community Montessori – Linda Fulghum
Denmark Elementary – Jennifer Burkhead
East Elementary – April Howell
Isaac Lane Elementary – Tiffany Newbill
Jackson Central-Merry Early College High – Linda Thomason
Jackson Careers and Technology – Sylvia Barlow
Liberty Technology Magnet High – Elizabeth Womack
Lincoln Elementary – Yvonne Ellis
Madison Academic Magnet High – Joseph Balcunas
North Parkway Middle – Kenton Evans
North Side High – Amanda Maness
Northeast Middle – Katrina Young
Nova Early Learning Center – Tamara Cole
Pope – Tish McGhee
Rose Hill – Ashley Tomlin
South Elementary – Jacqueline Gorden
South Side High – Margaret Livingston
Thelma Barker Elementary – Lorraine Browder
West Bemis Middle – Rhonda Murray