Return to Headlines
JMCSS sees dramatic increase in phonics test scores by kindergarteners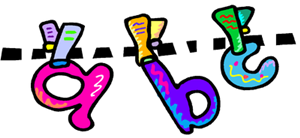 JACKSON, Tenn. – Just a semester after new literacy curriculum is put in place district-wide, the Jackson-Madison County School Systems is seeing unprecedented success in kindergarten through 2ndgrade in the area of phonics. "We are ecstatic about the results," said Dr. Jared Myracle, Chief Academic Officer. "Every day I walk in to classrooms and see our students learning to read consistently and it's hard not to be excited for the future of our school district."
More than half of the district's kindergarten students scored "above average" or "well above average" on AIMSWeb, a test that measures students' abilities to recognize the individual sounds in words. Over the past five years, the district has averaged around 25 percent in these same categories. During the recent winter test, administered in December and January, 52.8 percent of kindergarteners scored in the two highest levels. "Many of our kindergarteners are reading short sentences at this point in the year," explained Mary Myers, Leader of Early Foundations. "I have been in education for 26 years and have never seen a more effective phonics program."
The district implemented a program called Core Knowledge at the beginning of the 2018-19 school year. It includes two hours of reading instruction. One hour is dedicated to phonics and other reading foundational skills for kindergarten through 2ndgrade. The research-based curriculum focuses on the link between phonics instruction and increased reading comprehension in later grades. It also teaches letter sounds first. Letter names are not part of instruction until the second semester.
"I am amazed that most of my students are now decoding words and reading," said April Christie, kindergarten teacher at Lane Elementary. "This new curriculum is working!" Christie has been teaching kindergarten in JMCSS for 31 years. "I was worried at first about not teaching letter names until after Christmas," Christie admitted. "But even my students who are not reading yet know letter sounds."
"Students are eager to participate and appear to be more engaged," said Ernelle Bryson, kindergarten teacher at Pope School. The curriculum is allowing students to build a foundation and develop background knowledge." Bryson is in her sixth year as a kindergarten teacher. She describes the curriculum as easy to follow and teach, and adaptable to students at all learning levels.
Kindergarten teachers across the district are also seeing a positive impact on spelling. However, they admit some parents are skeptical about this new approach. "We encourage them to trust the process," said Christie. "It is not the way most of us were taught, but it is working!"
"We are building a foundation of success for our students," said Dr. Eric Jones, JMCSS Superintendent. "Our students' ability to achieve in school and in life begins with literacy." JMCSS is in the second year of implementing new district-wide curriculum. During the 2017-18 school year, math curriculum was put in place. In 2018-19, English curriculum was implemented in all grade levels as well as science curriculum in middle and high schools. In 2019-2020, a new science program of study will go into effect for elementary schools along with social studies for all grades.