Return to Headlines
JMCSS Students Set to Earn Record Number of Industry Certifications
JACKSON, Tenn. – As part of Jackson-Madison County School System's focus on expanding options and opportunities for all students, an increased number of students have the opportunity to acquire valuable industry certifications this school year. It is projected that more than 300 students will earn industry certifications during the 2018-19 school year, up significantly from approximately 100 during 2017-2018. Students at all high schools have the potential to take part in earning industry certifications in their respective programs of study. "Students will be graduating with certificates and technical skills that are in demand by our area employers" explained Jennifer Barham, JMCSS CTE Supervisor. "This will not only benefit our students but our workforce and community as a whole."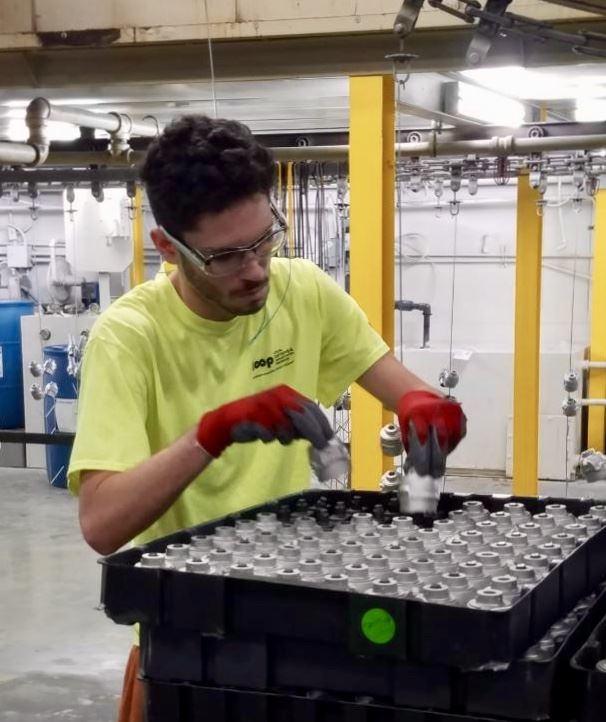 Included in the industry certifications earned by JMCSS students are OSHA 10, ServSafe, Automotive Service Excellence Student Certification: Collision Certification, Automotive Service Excellence Student Certification: Maintenance & Light Repair, Microsoft Office Specialist, and Certified Nursing Assistant.
"This is a significant opportunity for our students to get a head start on their careers and the next step in our strategic focus on workforce development," stated Dr. Eric Jones, JMCSS Superintendent. "By earning these certifications in high school, students will have a competitive advantage when they start interviewing for jobs."
Most of the industry certifications earned by JMCSS students are completed in Career/Technical Education (CTE) courses. Some students also have the opportunity to earn college credit in the same classes. According to Thomas Berry, South Side High School Maintenance Light Repair Instructor, "Industry certifications are an excellent way for a graduate to get ahead of the competition in the job market, especially for those entering the workforce for the first time."
"Our plan is to continue to offer more and more opportunities for our students to earn certifications and college credit," said Dr. Jared Myracle, JMCSS Chief Academic Officer. "Many of these certifications can immediately increase a student's earning potential and bring value to our local economy. This is a win-win situation for everyone involved."
Additional information on current certifications:
OSHA 10 is a nationally recognized industry certification that covers safety and health in the workplace. Areas that recognize OSHA 10 safety include, but are not limited to construction, manufacturing, agriculture, and health-related occupations.
ServSafe is an industry certification recognized by the food service industry and administered through the National Restaurant Association. By earning this certificate, students learn proper food ordering, preparation, serving, and storing techniques.
Automotive Service Excellent (ASE) Student Certification: Collision and ASE Maintenance & Light Repair are industry certifications recognized in the automotive industries. The collision version of the industry certification prepares students to assess and repair vehicles; whereas, the maintenance and light repair certification allows students to learn to repair the mechanical portion of the vehicle.
Microsoft Office Specialist is the industry certification proving proficiency in Microsoft Office Products. JMCSS students may earn certifications in Word, Excel, PowerPoint, Access as individual certificates or all 4 as a whole.
Certified Nursing Assistant (CNA) is an industry certification in the health science field. Through this certification, students become certified professional care givers. Nursing and outpatient facilities as well as in-home patient care are potential employment opportunities for the student graduating with the CNA industry certification.