Madison Academic School Counselors
The School Counseling Department at Madison Academic strives daily to incorporate a comprehensive school counseling program that aligns with the mission and vision of the school by addressing areas related to student academic, personal/social, and career development. Our services include, but are not limited to: counseling, transcripts, scholarships, college and career planning, registration and schedules, tutorial assistance, and coordinating community service.
Contact Us
Mrs. Patrick, 9th and 10th grade students

(731)506-2725

Ms. Lochridge, 11th and 12th grade students

nalochridge@jmcss.org

(731)506-2408

Mrs. Tisdale, Clerk

(731)506-2563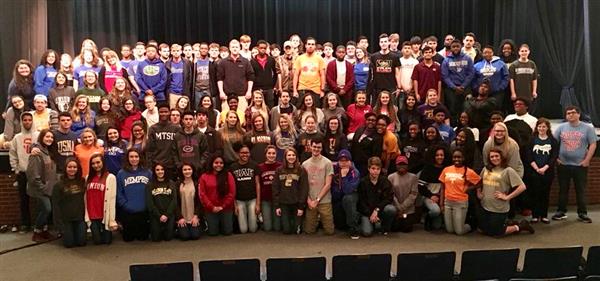 Mission: To provide students access to a rigorous post-secondary preparatory program in a nurturing and supportive environment that inspires intellectual curiosity and appreciates cultural and ethnic diversity. Madison Academic Magnet High School is a learning community that fosters intellectual growth and habits of commitment, reflection, wellness and wonderment, developing citizens who make a living, a life, and a difference.

Vision: To create a model of academic excellence that will meet the need of every student to master grade-level curriculum and state-mandated standards to become life-long learners.